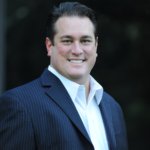 Brent Brightwell (@doublehorn) is the Senior Vice President of Products & Strategy at DoubleHorn in Austin. Brent Brightwell is a Technology Leader and Entrepreneur with extensive Startup, SMB, and large Enterprise experience. He is currently the SVP of Products at DoubleHorn where he is responsible for R&D, Product Management, Marketing, Alliances, and Strategy. Prior to DoubleHorn, Brent held positions such as CMO of Artisan Infrastructure, VP of Products for Gravitant, and Product Marketing Executive in the HP Helion Cloud organization. Brent has also led Global Marketing and did Technical Pre Sales for the HP Software Portfolio. Prior to Sales, he led R&D and Product Management for HP's strategic Solutions.
He studied business and marketing at Panola College and Texas A&M University, earning a BSB/IS degree from the University of Phoenix in 2002 and an M.B.A. from Regis University in 2004. He is IT Infrastructure Library (ITIL) and Level 5 Pragmatic Marketing Certified. He is a certified Facilitator and often asked to lead and speak at various boards, events, and conferences. Brent is a founding member and on the Board of Directors for an Austin Children's Museum. Brent is also a Board Advisor for several startup companies.
"There are a lot of smart people. And there are a lot of sociopaths. You better learn to choose wisely who you work for and with." Brent Brightwell
"Anyone can break a negative cycle if they are forward thinking and create a concrete plan of where they want to be and who they want to be." Brent Brightwell
The Cheat Sheet:
What's the best role in a technology company to have to become the CEO?
What's a huge mistake people make in business that can wipe away all their success?
Why spending time thinking about what you need to do or skills you need to acquire is more critical than you think?
Why is lifelong learning the major key to your success?
Does mentorship really matter?
And so much more…
Scroll down more for a summary, resources and more.
One of things that initially really impressed me about Brent Brightwell was his ability to build great, genuine relationships in his career.
Go check out his LinkedIn profile
. 79 people have wrote recommendations, and it's what they wrote that is most impressive.
I attribute that to several things:
Brent Brightwell learned from an early age how to be an entrepreneur through hard work, hustle, and building the right relationships in the right way.
He's been curious his entire life, and learning is core theme on his journey.
He's always looking ahead and figuring out what areas he needs to improve and get better in.
He values servant leadership, helping others, loyalty and putting his family first.
He gives backs through his nonprofit work and advising startups.
He didn't let his past define his future, and he intentionally created the life he wanted to live.
You'll learn about all of the above things in our interview, and much, much more.
Listen, learn, laugh, and enjoy!