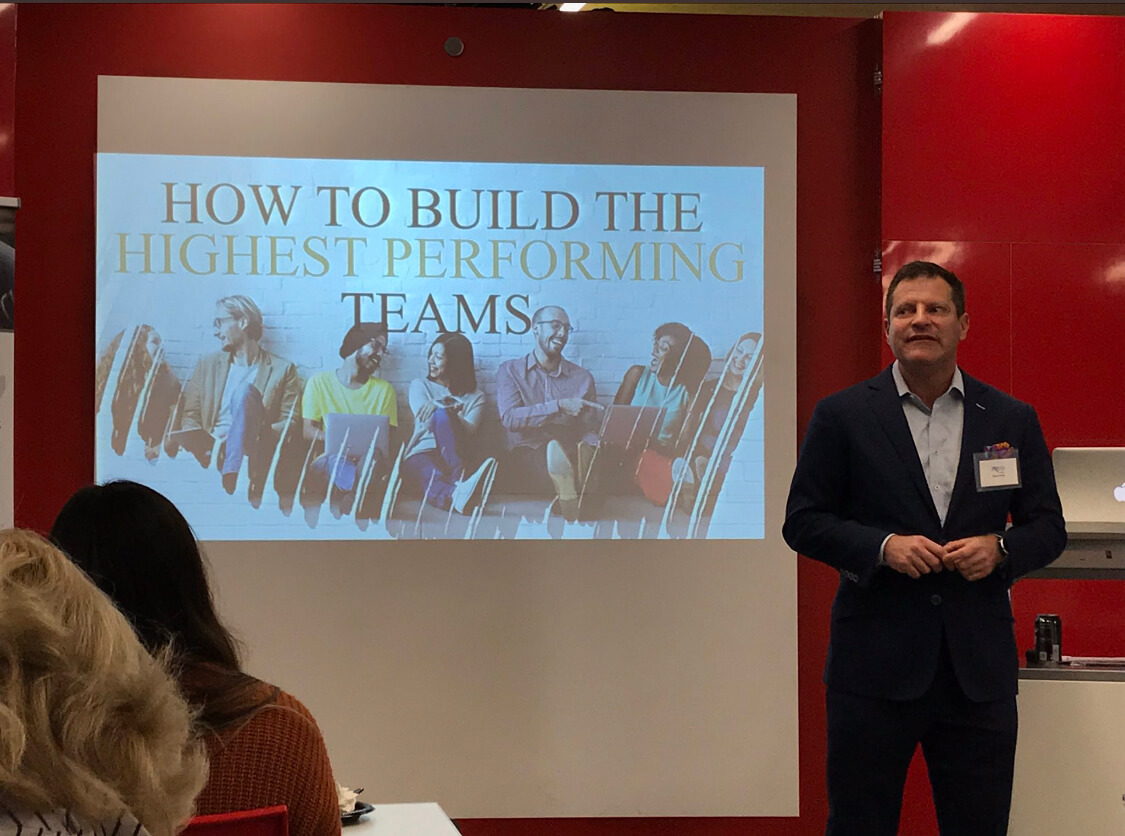 Coach & Develop Executives, Managers, & Employees to Maximize Performance, Teamwork and Leadership
CEOs, senior-level executives, managers, and employees call me their strategic advantage. I'm a combination of a team building expert, Chief People Officer, organizational psychologist, and a high-performance trainer.
I'm highly effective at maximizing performance, building great teams, training managers to perform in the top 1% and helping employees make a significant impact in their roles. Clients also work with me for conflict resolution and employee engagement.
My zone of genius lies in helping successful individuals reach that even higher level. I'm even better when it comes to teams and entire organizations.
SO WHAT QUALIFIES ME TO HELP PEOPLE, TEAMS AND COMPANIES IN YOUR RARIFIED BRACKET?
Here's a snapshot of my background.
Graduated with law degree and Masters in Communications from Syracuse University
Spent 15+ years in Silicon Valley working with transformational leaders such as Steve Jobs (Apple/Pixar), Mark Cuban, Mark Hurd (CEO/HP), Reed Hastings (CEO/Netflix), Paul Wahl (President/SAP) and others at companies such as Apple, HP, Microsoft, Oracle, Pixar, Yahoo!, Nordstrom, AT&T, Sony and many others
Created coaching and training programs (manager, employee engagement, culture change, conflict resolution), team building game and other tools that have been used by more than 50,000+ employees worldwide.
Wrote a #1 bestseller, Social Wealth, that's been #1 in four business categories on Amazon, and sold over 60,000 copies
Featured speaker at TEDxWilmington for my talk, "How to Get CoWorkers to Like Each Other."
Helped clients meet top influencers such as Richard Branson, Bill Gates, Tim Cook, Peter Diamandis, Chris Anderson and others
Guest expert on more than 500+ podcasts, radio, and TV shows in the past year
Studied and learned hands-on from the top experts in the world on leadership, creating behavioral change, building high performing teams, employee engagement, neuroscience, organizational psychology, and human behavior and at leading institutions such as Harvard, University of California Berkeley and Ken Blanchard Companies
Have helped clients generate over a billion dollars in personal wealth over the past five years
The Personal Side
Your time is a hot commodity. You don't need to spend it reading about my childhood or favorite foods. I'll keep this short:
I live in Dallas, Texas (and have lived in NY, Los Angeles, San Francisco, Bozeman (Montana) and spent one year in London, NYC and Boston).
I have a curious and energetic 2 year old mini aussie shepherd (Romeo) and Border doodle puppy (Jack).
I'm very active with charity events and cultural organizations such as Dallas Museum of Art, Young Texans for Cancer, and American Cancer Society (and raised more than $1 million dollars for charity)…huge sports fan — knock the Cowboys or Mavericks and you'll have me to deal with…and love meeting new people (I'm and extrovert with introvert tendencies for reading, reflection and research). I also ran my first three marathons in 2018/2019 Chicago, Philadelphia and Phoenix (and the Dallas half-marathon). Love to read and listen to podcasts. 
And fine, if you're dying to know: I love champagne, sushi and barbecue. Separately.
So Are we doing this?
If you want to get your strategic advantage for you and your team (along with your career), here's the place to start.

Chairman Who Got in For Peanuts to Find His Next Career Move
This client, chairman of a very large company, had started it from his bedroom, and built it into a $700-million corporation. And now, going into work each day and calling the shots, he was restless. He didn't know what was next.
"Maybe I consult", he thought.  "Do a few things on the side".
But nothing he could think of would compare to the rush of what he'd already achieved. It seemed like he'd reached the pinnacle. The reality was, he wasn't even close to the pinnacle.
Since working with me, he's joined the board of TEDx and XPRIZE, gotten remarkable investment opportunities, been asked to speak by the Dean of University of Alabama College of Arts and Sciences, and the list goes on. In fact, he got an investment opportunity for peanuts with a technology company that will give him a $400M to $600M return on his investment.  
He's opened all kinds of exciting doors he never would have before — because he didn't know they existed.

Leader who woke up to a teamwork, employee engagement, sales, and culture disaster
Imagine being the leader of a 10-figure business and waking up to see your revenues flatline, management team not in synch, a turnover problem with your sales organization, low employee engagement and overall teamwork not where it should be.
Sounds like a nightmare, doesn't it? Well, to me I hear a beautiful song playing below the surface.
Equal parts psychologist, strategist, coach, team builder, and Chief People Officer, I dove in and helped the client get past every stumbling block, pain point, and blind spot that was in front of them. Provided conflict resolution help for a few high-performing teams as well.
The result? I helped my client massively increase the teamwork, performance, and engagement in all their teams, decrease turnover while significantly improving the culture, and increasing financial metrics over a 12 month period.
The employees and teams I worked with got more done in that year than they had in the past five.