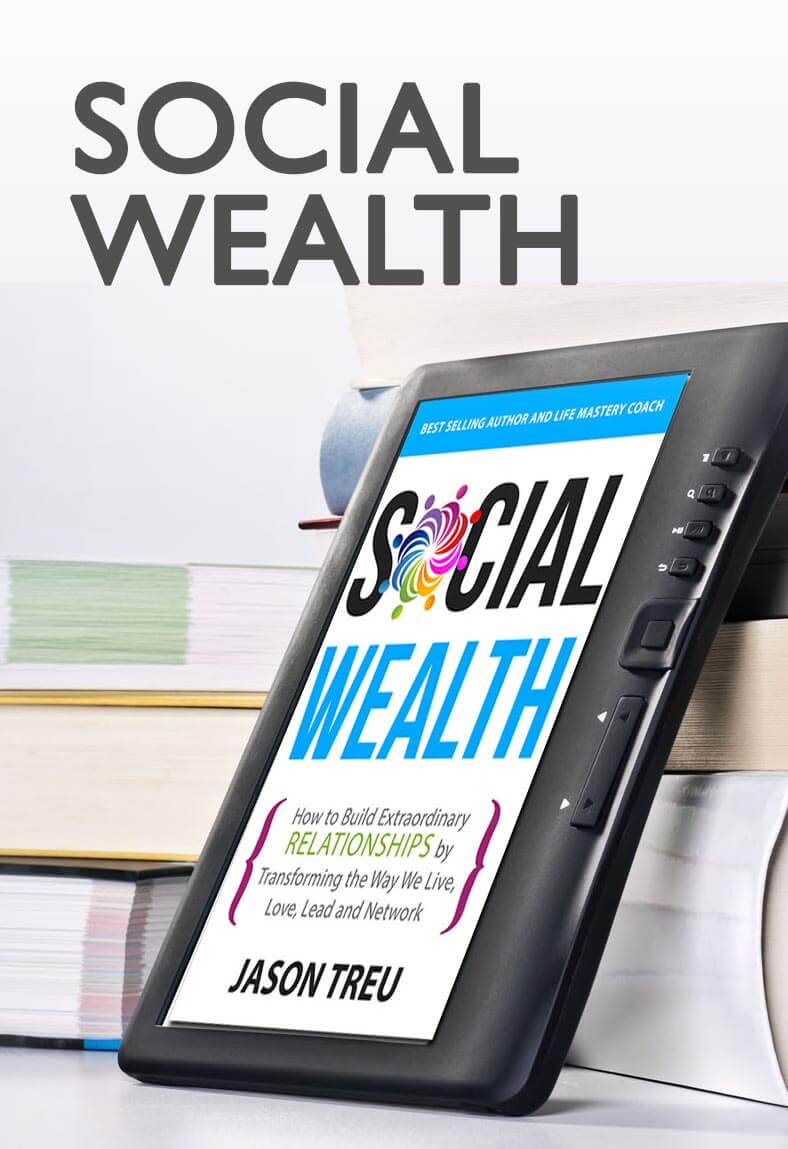 Get your copy of the #1 best seller
#1 business bestseller to master your business relationships
50,000+ copies sold, 130+ five star reviews on Amazon, and #1 in four business and self-help categories

Readers have generated more than one billion dollars in wealth and sales from the strategies and tactics in this book. They've met influencers like Mark Cuban, Richard Branson, Bill Gates, Tim Cook, Chris Anderson (TED founder), and more than 10 Fortune 50 CEOs.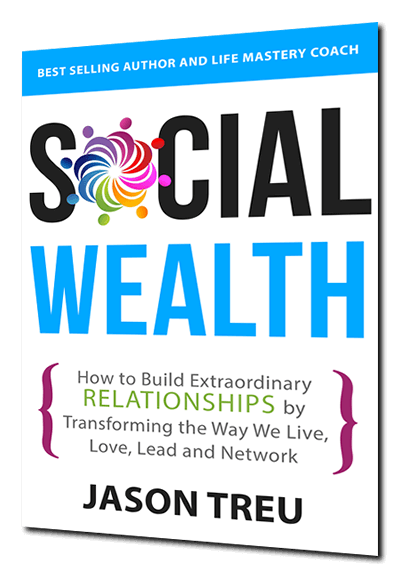 Have you ever admired those successful, confident, motivated, and charismatic people who seem to have it all? They've climbed the corporate ladder quickly or started a great business. Their love life is amazing and they have fantastic friends. They've made all the right connections. They've mastered networking and how to build relationships. They're very persuasive and created significant influence with people. And…all of this has opened up limitless opportunities for them.
What's their secret?
What breakthroughs have they learned that you haven't?
They have figured out the biggest predicator
for success is…
Everything we create in life is with or through other people. No one goes it alone.
We value our experiences and relationships with other people above everything else.
Your legacy comes down to becoming rich in all your relationships.
Stuck in your career? Wishing you could find passionate love in your life? Want to be a top producer in your field? Having trouble building business relationships and networking? Want to improve your leadership, social, communication, and emotional skills? Desire to create more meaningful connections with people in your life? Do you want to have more influence and persuasion? Do you want to be more vulnerable, authentic, confident and courageous?
If you answered "yes" to any of the above questions…
Social Wealth will give you the blueprint and action steps you've been looking for to achieve the success you desire and deserve.
The reality is no one is born with this information and skills. No one sits you down to explain how it works, and you certainly don't learn this in your education. These are learned skills and behaviors.
By the time you finish this book, you are going to have a bullet-proof, passion-fueled strategy built on the skills and confidence of learning what others don't know. You will have the power to define what you want, spot potential obstacles to your success, and the tools and skills to get exactly what you want.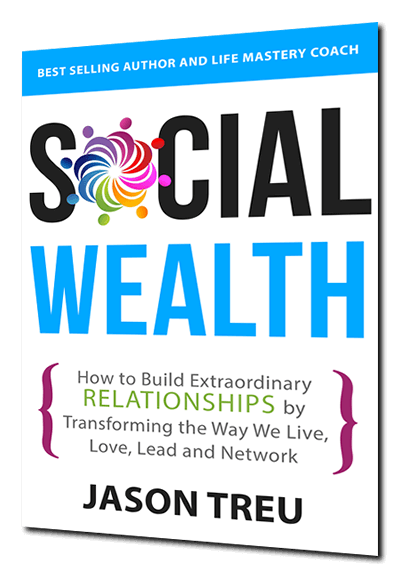 In this how to guide, you'll learn to:
Create the powerful, life-changing "Social Wealth Mindset™";
Leverage scientifically proven, field-tested human behavior insights
Master essential social, communication, influencer, leadership, charisma and emotional skills
Embrace vulnerability, authenticity, generosity and imperfection to courageously engage with others and create meaningful connections
Create true belonging and build relationships that matter
Develop a "real world" social media plan to put it all together for your personal and professional life.
You will also get free guide, 15 Social Wealth Tools, to help you get results quicker.
Then it just comes down to a little action, practice, commitment and patience.
Don't waste your time, hard work and money any longer. Learn the path to creating the life you want on your terms.
What people are saying about…
"Jason has revealed where true abundance lies; how real relationships are created; why it's so important to drop your ego at the door & become vulnerable so authentic collaboration can exist. Where's Oprah when you need her? Someone get her a copy!" – Mark P.
"This is like Keith Ferrazzi on steroids. This comes from a guy who has done this from scratch & understands the frustrations of doing this." – Amazon Review
"This book is worth much more than it cost me. It's a recipe for social mastery.
It's a great read and a virtual roadmap for success in relationships." – Steve Zellers
"This book is life changing. One of the best self-help books I've come across yet!" – Emily Rose
"My new favorite success manual! When I picked up this book I thought I was simply getting networking advice to help me grow professionally. I got much more than that. Inside, I found tips for dating, friendship, overcoming social anxiety, and overall interpersonal communication. Social Wealth has transformed my outlook on relationships. I plan. To re-read one regularly." – Karl McNeese
"Probably one of the most important books I've ever read!" – Mihkel
"Your book gave me the love of my life back. My ex-girlfriend sent me the book. It worked. We are married and had our first child." – Damon Brian
"One of the best self-help books I have read. This book will change your life!" – Cailey Hood
"Dale Carnegie's, How to Win Friends and Influence People, was an indispensable book, and informed many generations on social etiquette, tact, & success. If there's one criticism I have of that book, it's a little shallow. Now we have Treu's 'Social Wealth' to fill in the missing gaps." – John G
"While your relationships are the foundation for a meaningful life this book covers so much more. It's about creating immense value for yourself & others that allow you to get the most out of this life time & at the same time impact other human beings in a very positive & inspiring way." – Matias Pihlquist
"I highly recommend you get this book! Keith Ferrazzi's Never Eat Alone finally has something worth comparing to." – Dilan Prema
"This is a master guide to getting exactly where you want to be & with whom." – Brocka Nolan
"Extraordinary." – Marion Cain
"An incredibly easy, conversational read, Jason Treu clearly lays out a plan for conquering your social life and becoming a source of value to everyone you encounter.
Jason doesn't assume that readers are as extroverted as he is, and provides sample conversation openers and other converational aids that are not only realistic, but naturally lend themselves to use in all social situations.
I loved his approach to "being a social hub." His example of how to host events without paying much out of pocket will definitely be of use for those who want to boost their social standing in their cities, industries, or social groups. Even more impressively, he shows you how to do so in a way that has built-in networking included!
Highly recommend you read this if you value growing and leveraging the connections you make everyday." – Courtney Welsh, Podcast Host
"Typically, I will skim through these books looking to pull a nugget or two that will be useful to me. This book was chock full of great information, insights, and examples. I am not one to put myself out there and start chatting up a person next to me but I thought I would just try using a few of Jason's examples and the first day I met several people and am having lunch with two of them next week! I definitely recommend this book to anyone who tends to be on the shy side or has been out of the social game for a while- you'll see!" – Michael Gibbons