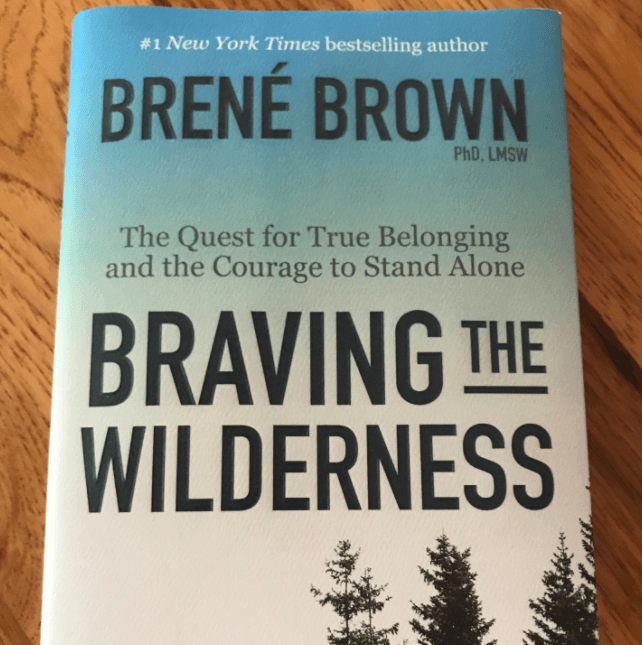 Just my #1 the best podcast I mentioned, here is the best book I've read in 2017. I've read 24 books last year, and this by far is the best one. It's packed with fantastic nuggets and insights to make 2018 your best year yet.
It covers:
Why you have to belong to yourself first before you can truly belong to others
Why belonging is as important as food, shelter, and water
Why creating belonging will rocket your business and career, and make you stand out as a leader
Four practices to create belonging in your life and your career
Why many use a "common enemy" to unite them versus having beliefs that they have thought through and believe in
And much more
Here is the main quote the underpins the entire book:
"You only are free when you realize you belong no place — you belong every place — no place at all. The price is high. The reward is great." – Maya Angelou
As an entrepreneur (or really anyone in business), two valuable lessons that this book covers:
You have to be ok with being alone, and to belong to yourself in that solitude. And then move through the loneliness to the other side, emerging from it to build deep meaningful connections with others.
Like Jeff Bezos has said, the most difficult part of being a leader is going through long periods of time being misunderstood. In that time, you must learn to belong to yourself. If you do, you'll emerge much stronger, much more successful and have much deeper connections
Cheers,
Jason
PS: You can download directly
my TEDx team building game I created
,
 Cards Against Mundanity
.
 You can play it in groups of 4-12 at work or with your friends. The results are incredible. In 45 minutes, you'll see results. One company and several groups increased revenue/production by more than 25% in a year due to it. It's based on research on the #1 factor for high performing teams at Google. And also a research study where people built the closest relationship in their life in 45 minutes.
#jasontreuexecutivecoach #jasontreubooks #jasontreudallas #jasontreuentrepreneur #jasontreulinkedin #jasontreupodcast #jasontreutwitter #jasontreutumblr #jasontreucoachingprogram #jasontreubusinesscoach #jasontreubusinesscoaching #jasontreuyoutube