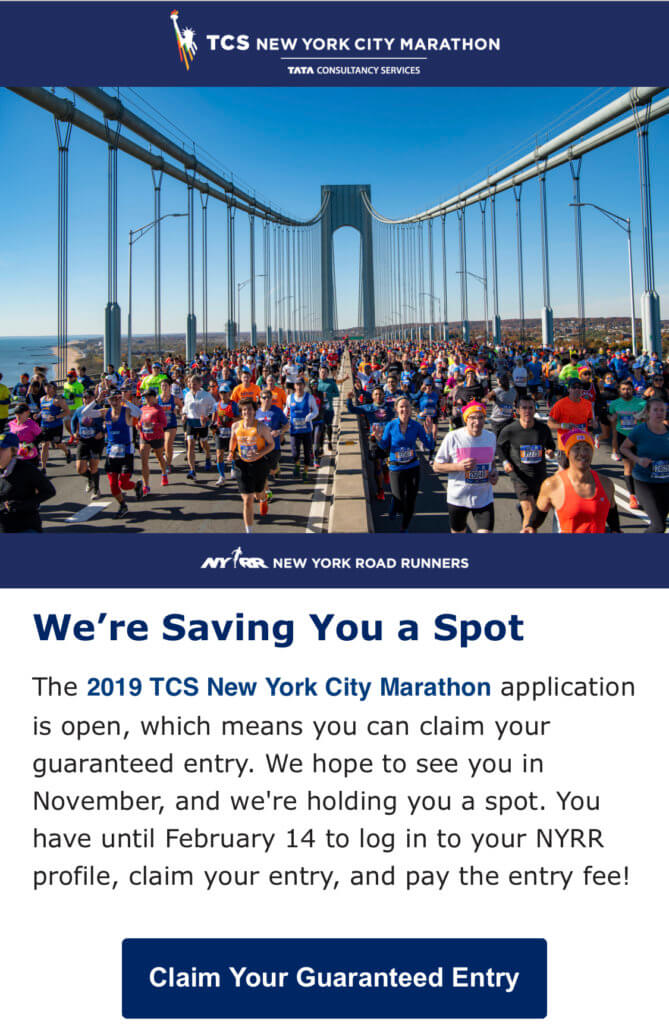 What are you willing to do to get what you really want? What are you are willing to do to be the best version of yourself?
Those are two pivotal questions I asked my last November. I'm glad I chose to take a leap of faith and just jump in.
How? I gave myself 15 minutes to come up with a personal goal. I chose to qualify for the Boston Marathon by July 1, 2019. Whether or not that happens is actually immaterial.
Why? Because it's always more about the journey than the end point/goal. The journey of making process brings you the most joy, excitement and passion. 99.9% of the work is the journey. The icing on the cake is the end.
So whether I make it to Boston by July 1 or the following year doesn't matter to me. Because I will. That's a certainty.
Sometimes timing matters, but sometimes you make the time matter.
Now the Drum roll…I'm super duper excited to be running the New York CityMarathon in November. It's a bucket list item for me.
I ran a virtual marathon in November to do it because I didn't want to wait around and hope I would get in via lottery. It makes it even more memorable to do it this way. 17 week training plan starts in July, but I've got two marathons before it (Phoenix/Tunnel) so I'll hit the ground running (literally) at full speed.
A year ago I was just starting my running journey and finished the Dallas 2017 half marathon (my first race). I hit a "wall" at mile 11 and felt like I was "dying." But I didn't stop once, and powered through to finish in 1:53 with less than four weeks of running.
Time passes quickly!
Running has taught me many lessons.
One is the difference between feeling like doing something and actually doing it. Today, I didn't feel like waking up to run 10 miles at 4am or run another 6pm tonight. I'm just doing it. I'm in charge not my thoughts or feelings.
Two, the thing standing between you and what you want, is you. You will move mountains through grit, determination, passion and just doing the best you can do that day. It's about taking imperfect action versus none at all. I never thought I could run a marathon, let alone two. I never thought I could run it in 3:37, six weeks after my first one. I never thought I could run almost 1900 miles my first year running.
Most running days weren't great. But the great days are built upon a foundation of shitty days I didn't want to run or I just didn't have that much to give.
Moral of the story is find "your thing" and make it happen. YOU are the only one that can do it. YOU are a superstar. YOU CAN do it. The ONLY question is will you do it or look back and wish you would have tried. The choice is always yours and every day you can make a new one!
What are you willing to do to get what you really want?
You won't figure it out it thinking about it. Take imperfect action today.
Go crush it in 2019!!!