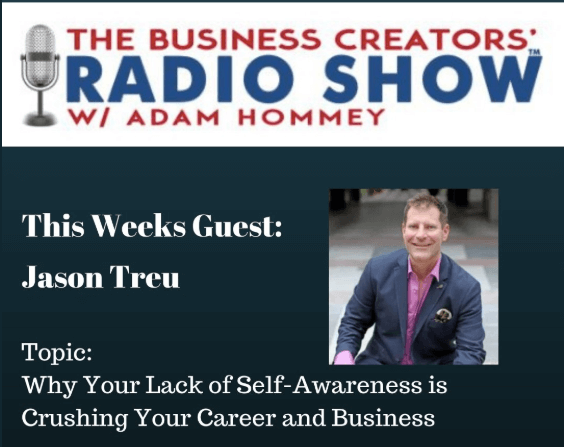 Why Your Lack of Self-Awareness is Crushing Your Career and Business (click the link to listen to the podcast)
Have you ever admired those successful, confident, motivated, and charismatic people who seem to have it all? They've climbed the corporate ladder quickly or started a great business.
They've made all the right connections. They've mastered networking and how to build relationships. They're very persuasive and created significant influence with people. And…all of this has opened up limitless opportunities for them.
Their secret? They are self-aware.
Jason Treu, executive business coach, joins Adam this week to share some of the tips he picked up working with influential leaders such as Steve Jobs (Apple & Pixar), Reed Hastings (CEO at Netflix), Mark Cuban, Mark Hurd (CEO at HP), and others.
Discover:
What is self-awareness;
Why self-awareness is important;
The key concept in understanding self-awareness;
How people make breakthroughs to change behaviors;
And much more!
Are you self-aware? Listen to this show and find out!